Since the WEA launched the "Pastors Emergency Fund" campaign in late May, there has been an outpouring of prayers and donations from around the world for the pastors who have been especially heavily impacted by the COVID-19 pandemic.
Along with our sincere gratitude to all who offered prayers and financial support, here are some stories of how the PEF funds have impacted the lives of pastors and their families in India through WEA's collaboration with Evangelical Fellowship of India (EFI), WEA's national partner in responding to local pastors' needs.
Learn more about Pastors Emergency Fund
PRABHUDAS RAMDAYAL BORKAR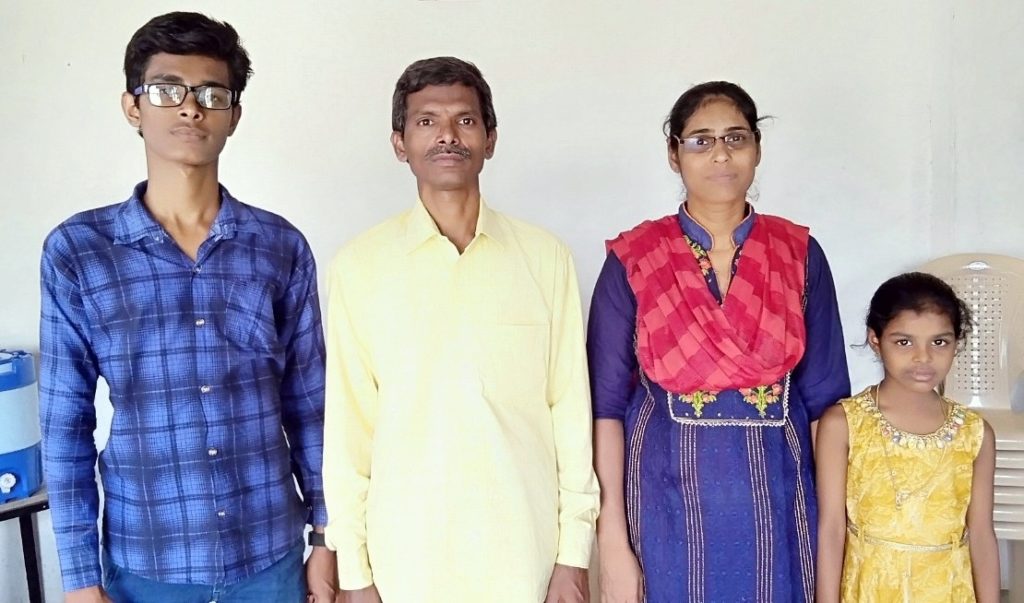 Prabhudas Borkar is an independent Pastor in Nagpur city. His family includes his wife and two children. He leads the Syan Church which has a membership of over 25 families. Nearly all families are workers who are employed at various construction sites. The women of the families work as house helps in residential areas. To make ends meet, even Pastor Borkar sometimes works at the construction site as he is not able to sustain himself from offerings in the Church.
The lockdown because of COVID-19 came as a shock to the Church members as well as the Pastor because they could no longer go to work. All construction activity was shut down and that meant that the entire Church was unemployed. Also, they could no longer meet as a Church as religious gatherings were prohibited during the lockdown.
Pastor Borkar and his family were close to starvation and praying for God's intervention. EFI came to know about them and an EFI volunteer team led by a team member went to meet them with a relief kit that contained ration and food items that could last the family for almost 3 weeks. Pastor Borkar's wife cried when she saw the provision that the Lord has sent. They have expressed their gratefulness to everyone who made this possible.
PASTOR AJAY KHOBRAGADE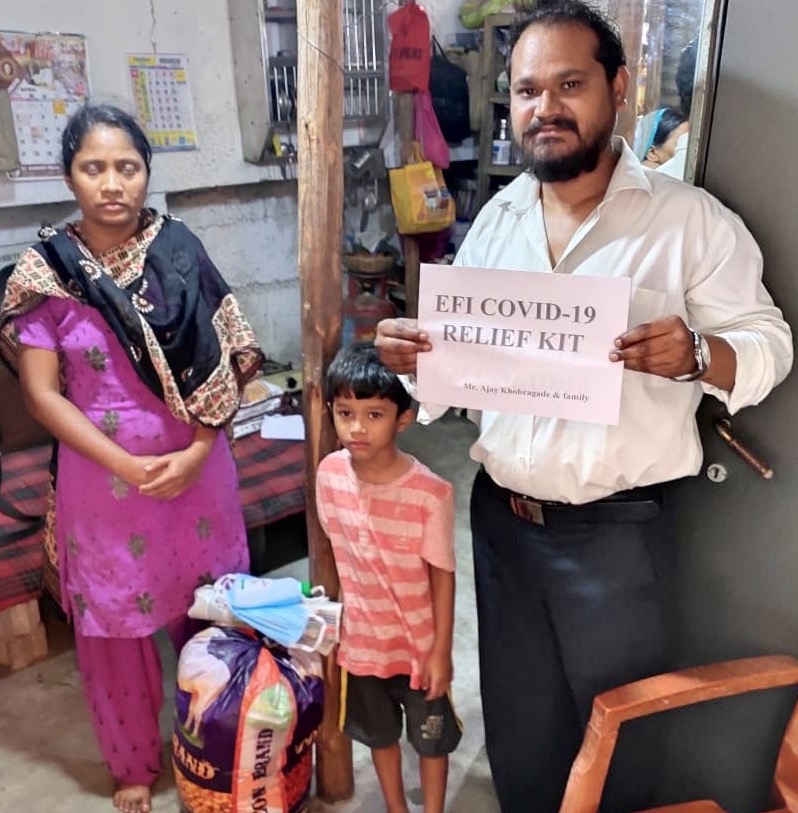 Pastor Ajay Khobragade is an independent pastor and leads the Life of God Ministries Church in Nagpur. To support himself and his ministry, he also drives a school van on weekdays while his wife sells snacks from a small roadside stall to generate extra income. The rest of their time is spent in visitations to Church members and in ministering to them. Even though the Pastor is poor, he has managed to construct a small structure which is his home but also doubles up as a Church on Sundays.
The Sunday worship service is attended mostly by poor people who are employed either labourers or house maids.
Because of the lockdown, Pastor Khobragade and his family suffered as there was no income. Since schools were off, he could not operate his small van which was used to carry students to school and back. His wife could not operate her eatable stall as strict measures were in place. Things got to a point where they did not even have food at home.
EFI relief team intervened with a dry ration kit that helped the family sustain the lockdown. Pastor Khobragade expressed his thanks and gratitude to all who enabled this gift.
PASTOR ASHOK KUMAR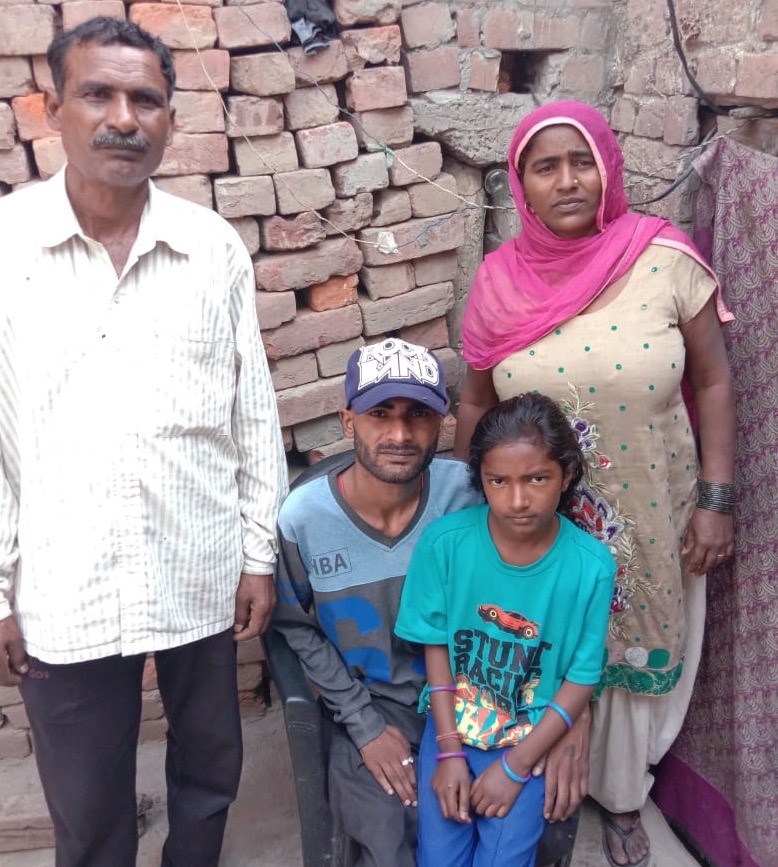 Pastor Ashok Kumar lives in Karnal, Haryana with his family and leads a small congregation there. His family consists of his wife, a nine-year-old daughter and his parents.
In the past he had faced opposition and persecution from religious extremists who opposed his ministry work and EFI was able to intervene for him and grant him relief.
Pastor Kumar is dependent on his congregation for his sustenance and hence the lockdown affected him severely. Because of the lockdown he could not organize Sunday worship services and neither any of his congregation members was able to reach him with her.
Situation became so dire that he and the family were without food for days. It is then that he came to know about EFI relief work and reached out for help.
EFI immediately transferred cash relief to him and Pastor Ashok was at last able to buy essential food items which should last for 15-20 days for the family. He expressed his heartfelt gratitude for the relief provided.
More Photos: